Ingredients/Kalahari Melon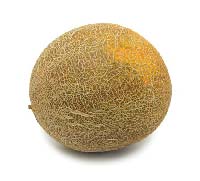 The Kalahari Melon is one of nature's most remarkable fruits; it grows in the Kalahari Desert in southern Africa, where it's such an important source of water for the indigenous nomadic people that they would generally not attempt to cross the desert outside the fruiting season of the melon. It's actually possible for a person to survive for six weeks with no water or food to sustain them but this life-giving fruit!
The seeds of the melon are just as amazing as its nourishing flesh; they produce an oil that contains a host of nutrients that are perfectly suited to skincare. The oil has an extremely high 72% omega-6 essential fatty acid content, which gives it strong moisturising and restructuring properties as well as the ability to open up your skin's pores and remove toxins. It also contains omega 3 and 9 essential fatty acids, which contribute to maintaining the integrity of your cell walls and regulating the hydration of your skin.
In addition, the same anti-oxidants that help the plant to survive in harsh desert conditions will protect your cells from damaging free radicals and help to restore elasticity to mature skin. Kalahari melon oil also has excellent anti-inflammatory properties, dissolves excess sebum that can cause acne and blemishes, and delivers increased skin smoothness because of its high phytosterol content. Thanks to all these incredible natural benefits, you won't regret incorporating this desert gem into your skincare regime no matter what your skin type.