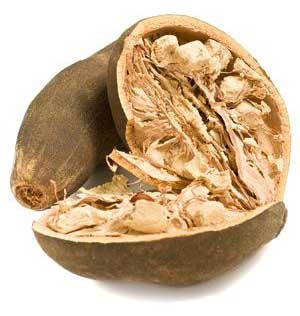 The next hottest thing in skincare is baobab oil. The baobab tree is one of the most incredible plants in the world: it can live up to 5000 years, store up to 120,000 litres of water in its trunk, and regenerate after being burned or stripped of bark. Also known as the Tree of Life, the baobab tree produces one of the most nutrient-rich fruits on the planet; a fruit that's been used medicinally by traditional cultures for centuries. It's loaded with dietary fibre, antioxidants, and prebiotics that feed the good bacteria in your digestive system, making it one of the most powerful superfoods known today. One serving contains 6 times as much vitamin C as an orange, twice as much calcium as a glass of milk, more magnesium than coconut water, as well as a ton of other vitamins and minerals.
Baobab oil improves the elasticity of skin while reversing and healing damaged skin. Combined with rich anti-oxidants, it is a potent natural essence for anti-aging skin care regime as well as healing bouts of sensitive skin or even eczema. Many of these nutrients are also found in the oil that comes from the seed of the fruit, giving it special regenerative powers for your skin. The vitamin C gets rid of damaged cells and helps your body form the proteins that give your skin support and elasticity. Vitamin A helps to minimize the appearance of fine wrinkles and mottled skin, while vitamins D and E protect against premature aging of skin and sun damage. Baobab oil is also rich in omega 3, 6, and 9 essential fatty acids, which help to maintain the integrity of your skin cell membrane and keep your skin hydrated and younger looking.
Anti-oxidants are important to protect skin cell structure and defend the skin from harmful free radicals. In effect, skin will look less dull and complexion will improve. With its extraordinary ability to nourish your body from the inside out, baobab really is a superfruit!